2-Day Human Anatomy Dissection Intensive
Continuing Education
October 28

-

October 29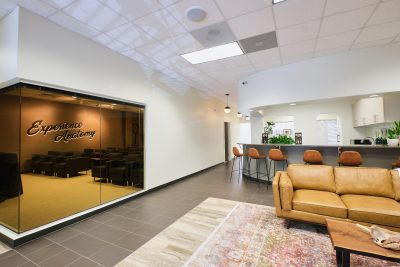 Our 2-Day Human Dissection Intensive will give participants the opportunity to holistically explore the human body and is designed to teach anatomical structures and relationships. Participants will dissect for two full days working through the various textural layers of the human body and get to discover first hand the interconnectedness and relationships within the body.  Students will dissect the entire body layer-by-layer starting with the skin and superficial fascia then continue on to the muscle layers and deep joint structures instead of going through region-specific areas in separate sections.
Although a short course, it allows for broad study, direct learning and hands-on study of the human body.  It is perfect as an anatomical review or for anyone with a passion and curiosity for anatomy.
Our cadavers are embalmed with a special soft-fixed formula allowing the muscles and joints to retain more mobility and realistic colors and textures. This dissection course is ideal for physical therapists, bodyworkers, yoga teachers, athletic trainers, or healthcare professionals who want a deeper look inside the human body.
Our anatomists will review general anatomy at the beginning of each day and guide participants through the dissection process by both demonstrating dissection techniques, differentiating structures and aiding the process as needed. No previous dissection experience necessary.
We are grateful to our donors as they are truly our greatest teachers.

We honor their generous gift to benefit the lives of others as a lasting legacy we are proud to carry forward.
Your Instructors:
Brandon Flom, MS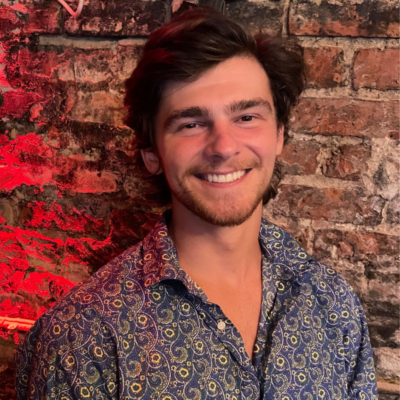 Brandon has been enthralled by the sciences for his entire life. What started out as an obsession with astronomy blossomed into an aptitude for the life sciences. He discovered his true passion while learning anatomy under Dr. Timothy Ballard at the University of North Carolina at Wilmington. He continued to explore the field and obtained a B.S. in Biology, but his focus remained fixed on the study of the body. In the interest of honing his skills, Brandon went to Tulane University to obtain an M.S. in Anatomy. He returned to his hometown of Charlotte, NC where he serendipitously discovered Experience Anatomy. Here he helps prepare tissue for our clients and develops content so he can spread the knowledge of the body to as many people as possible.
Fauna Moore, LMBT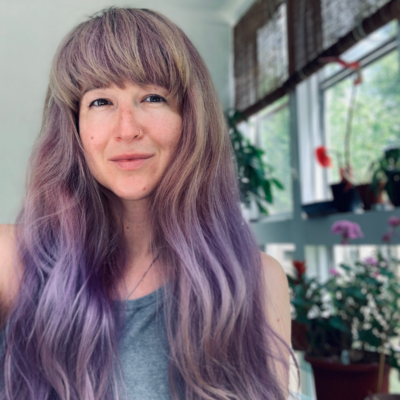 Fauna is our Academic Programs Specialist and her favorite place to be outside of the lab is at the front of a classroom.  Fauna has been teaching hands on anatomy for over a decade.  She also has a background in ashtanga yoga and 20 years as a bodyworker. Fauna is a pro at helping others understand how anatomy relates to everyday life.  Her inspired teaching style keeps learners interested and engaged while also making complex concepts understandable. She has done extensive work dissecting fascia, and was a founding member of the Fascial Net Plastination Project creating the first full body fascia plastinate in partnership with BODY WORLDS, The Plastinarium and The Fascia Research Society.
Example of Daily Schedule
Program days will run 9:00am-5:00pm with an hour break for lunch.
Schedule will adjust as needed. Dissection time will also include table side lectures as different structures are revealed.
9:00am- 9:45am – Lab Orientation, Anatomy Review and Dissection Strategy
9:45am-10am – Break
10am-12pm – Dissect
12pm-1pm – Lunch
1pm-1:15pm – Check in, review dissections
1:15pm-3pm – Dissect
3pm-3:15pm – Break
3:15pm-4:30pm – Dissect
4:30pm-4:45pm – Observe/Reflect on Day's Dissections
4:45pm-5pm – Clean Up
Lab Considerations, Safety and Protocols:
NO photography inside the lab.
Wear long pants, socks and closed toe shoes.
Always work with a metal tool in both hands.
Let us know if you are not feeling well or need to step out.
Lunch will be provided, be sure to indicate dietary restrictions when you register or by email.
Take breaks as needed.
Be considerate of your fellow dissectors while dissecting.
Ask all of your questions, share your knowledge freely.
CE's: 16 hours
NCBTMB and YA Approved CE Provider
Due to the nature of this course, we require that all participants are 16+.