Medical Device
New Equipment & Procedures
Improve Patient Safety & Outcomes.
When lives are on the line, there's no room for theory and speculation.
Experience Anatomy serves as an ideal testing and training partner to the medical device industry in two distinct ways:
The Experience Anatomy facility includes a fully-equipped wet lab as well as conference and event space all under one roof.
Our proprietary soft-embalming technique yields anatomical specimens of such superior quality that Experience Anatomy's fresh tissue is internationally unrivaled.
Product & Device Testing
We work with subspecialties from across the medical landscape for the purposes of research, development and preclinical testing on new products and equipment, including:
General Surgery
Emergency Medicine
Neurology
Dental
Cardiothoracic
Colorectal
Gynecology
Urology
Orthopedic
Ear, Nose, and Throat
Spine
Podiatric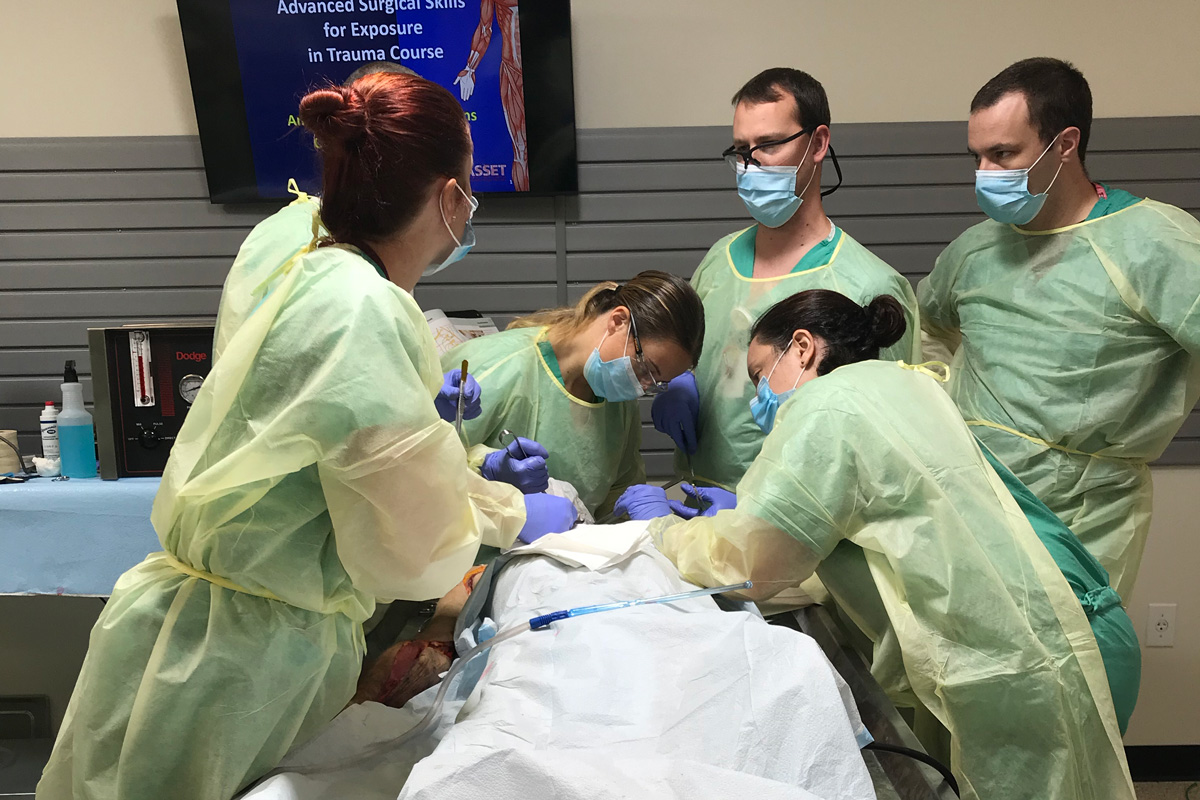 Educating and training physicians, surgeons, allied healthcare professionals – and sometimes students and pharmaceutical sales staff – on the implementation of new strategies and procedures prior to their market deployment is critical.
Maximize your training capability by live streaming audio and video content into our conference and event spaces.
When every body is different, practice is the closest human hands can get to perfect.
In The Market For A Testing & Training Partner?