Educators & Students
Transformative Teaching Resources
Bringing New Meaning To Lifelong Learning.
At Experience Anatomy, we believe inspired educators inspire students to accomplish extraordinary things.
We understand what goes into impactful instruction because we have sat on both sides of the table. Our team is a diverse mix of inspired once-upon-a-time students who are now dynamic educators providing exceptional learning opportunities.
Learn with us.
We're Flipping the Script on Teaching & Learning
We agree that cadaver study is "king" when it comes to learning about human anatomy … and that accessing a diversity of specimens – or a wet lab at all – can be infrequent at best. An unfair reality to teachers and students alike.
Experience Anatomy offers options for instructors and students to engage in cadaveric dissection through professional development courses and our monthly dissection club.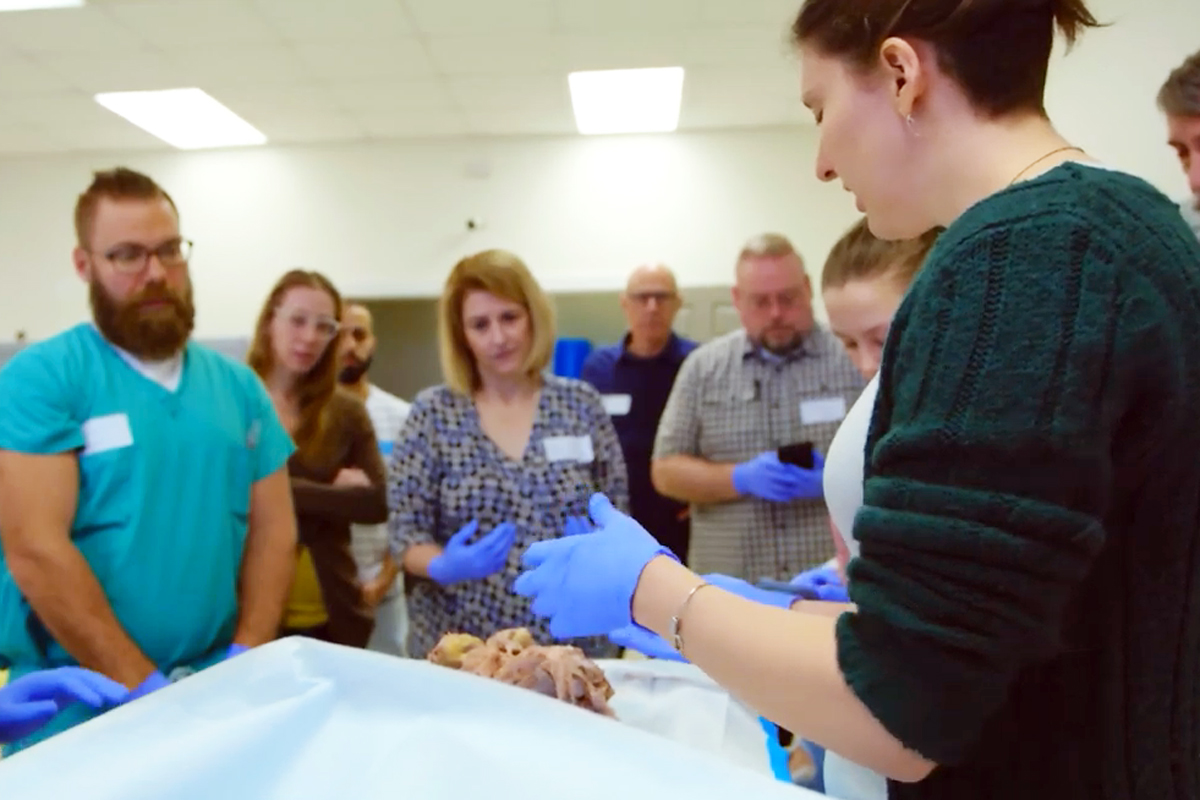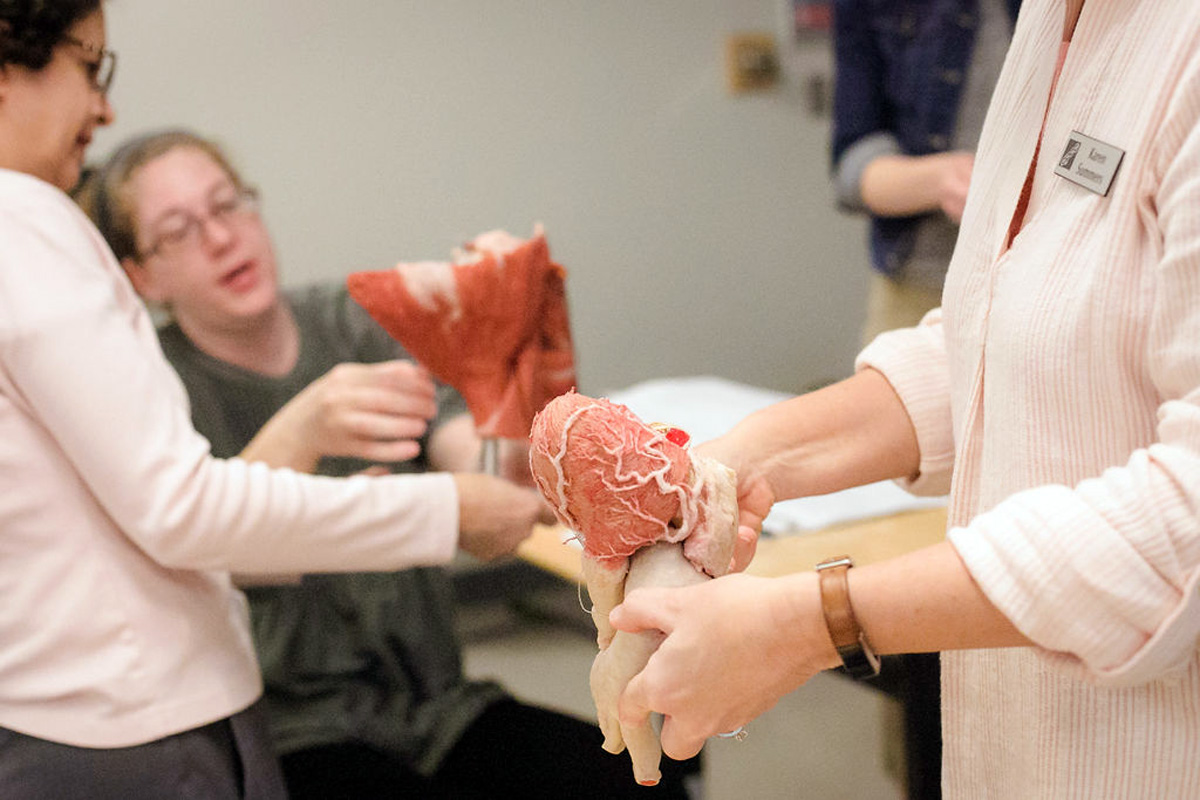 The Next Best Thing
If you can't make it to the lab, studies show that plastinated specimens are a highly impactful teaching tool in absence of fresh tissue or as a mixed-methods approach to instruction because they:
Add context and academic value to a variety of subjects;
Afford dedicated time with authentic human specimens, allowing for maximal curriculum development, lesson planning and independent study;
Provide a cost-effective alternative to maintaining a wet lab while providing opportunities for exact interpretation;
Bolster instruction anywhere, anytime;
Eliminate the risks associated with exposure to chemicals;
Increase retention by enabling easy note taking (a mundane point unless you've experienced the struggle of taking notes in a wet lab!).
We're Ready to Support the Learning Journey.