Conference & Event Space
Collaborative Environment
Great Minds Need A Place To Gather.
Think of the cadaver labs you've experienced in the past … and now imagine the opposite. This is Experience Anatomy. Our training facility is warm and welcoming, flexible and multifaceted.
Participate in a course that makes use of our conference room and cadaver lab. Conduct a meeting that activates your materials and utilizes our library of resources. Or host a happy hour that will enrich, excite and inspire.
We are here to meet your needs.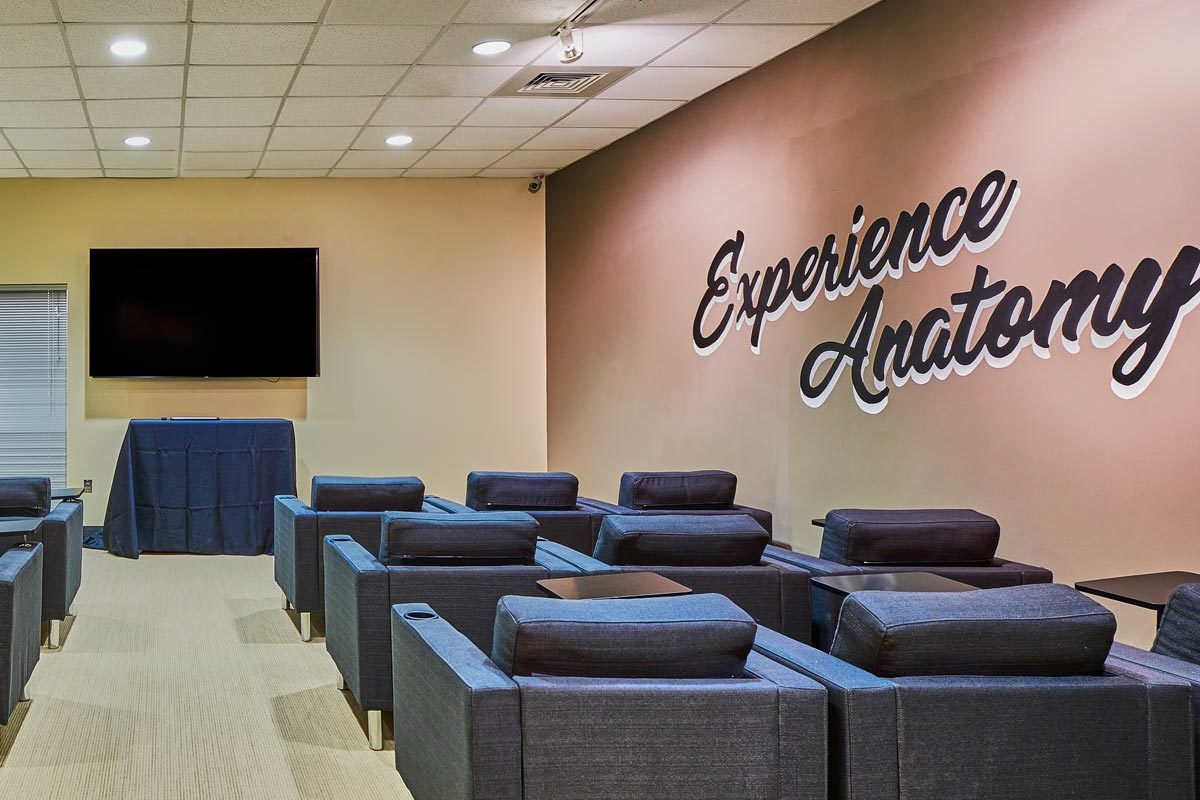 Conference Room
Connect & Engage.
Comfortably seating up to 50 people, our conference room is technically-equipped for the delivery of standard presentations, offers the A/V capabilities necessary to live stream content from our bioskills lab, and supports two-way communication between lab presenters and attendees.
Popular room configurations include:
Boardroom (12' table), 12 rolling chairs
Breakout session (3 x 4' tables), 16 rolling chairs
Small group presentation, 20 theatre-style seats
Large group presentation, 50 standard chairs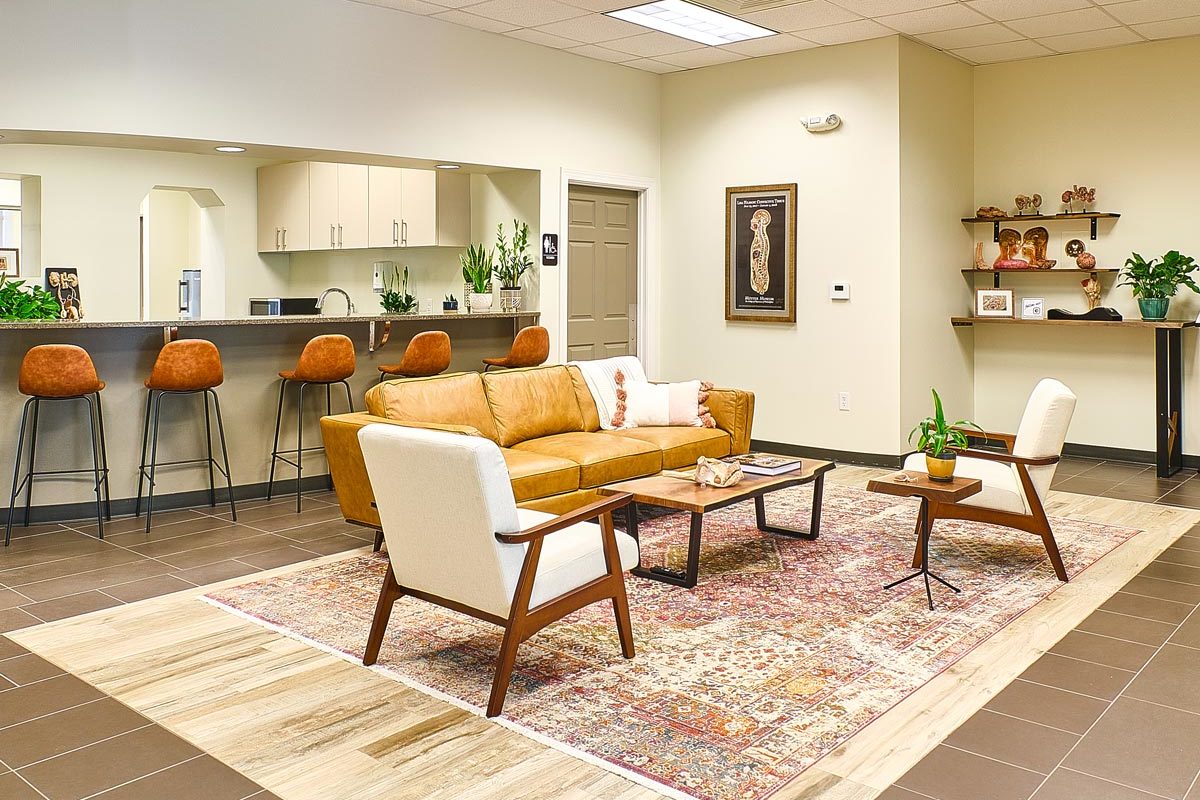 Event Space
An Inviting Addition.
Featuring comfy couches, conversational seating and stools gathered at the bar, our event space provides an ideal setting for break out sessions, informal debriefing opportunities and professional get togethers.
Our facility includes a full, open-concept catering kitchen so that you can host the perfect training or research event without ever leaving the lab.
Interested in renting our facility?