Digital Anatomy
Mind-Blowing Tech
Bioskills Training from a Whole 'Nother Angle.
We champion blended learning because we believe skills mastery can only be achieved from thorough and active exploration of the human body.
While authentic tissue study will always be king, we have witnessed powerful gains in practitioner self-efficacy, problem-solving and critical thinking with the added application of rich and sophisticated digital anatomy.
Through our partnership with ToLTech, Experience Anatomy is pleased to offer access to a full-sized Sectra Table and five VH Dissector VR Stations at our training facility.
Sectra Table
The Sectra visualization table enables individuals and groups of up to 10 to collaborate in a highly intuitive and interactive digital environment. Through simple hand gestures, multiple touchpoints, and shareable table-top tools, users can magnify and rotate medical images, remove and replace layers of tissue, and conduct virtual dissections.
The Table is preloaded with a substantial library of real-life cases and associated medical imagery, including pathology. For hyper-relevant problem-based learning scenarios, the visualization table also accepts (and immediately 3D-renders) imported clinical cases.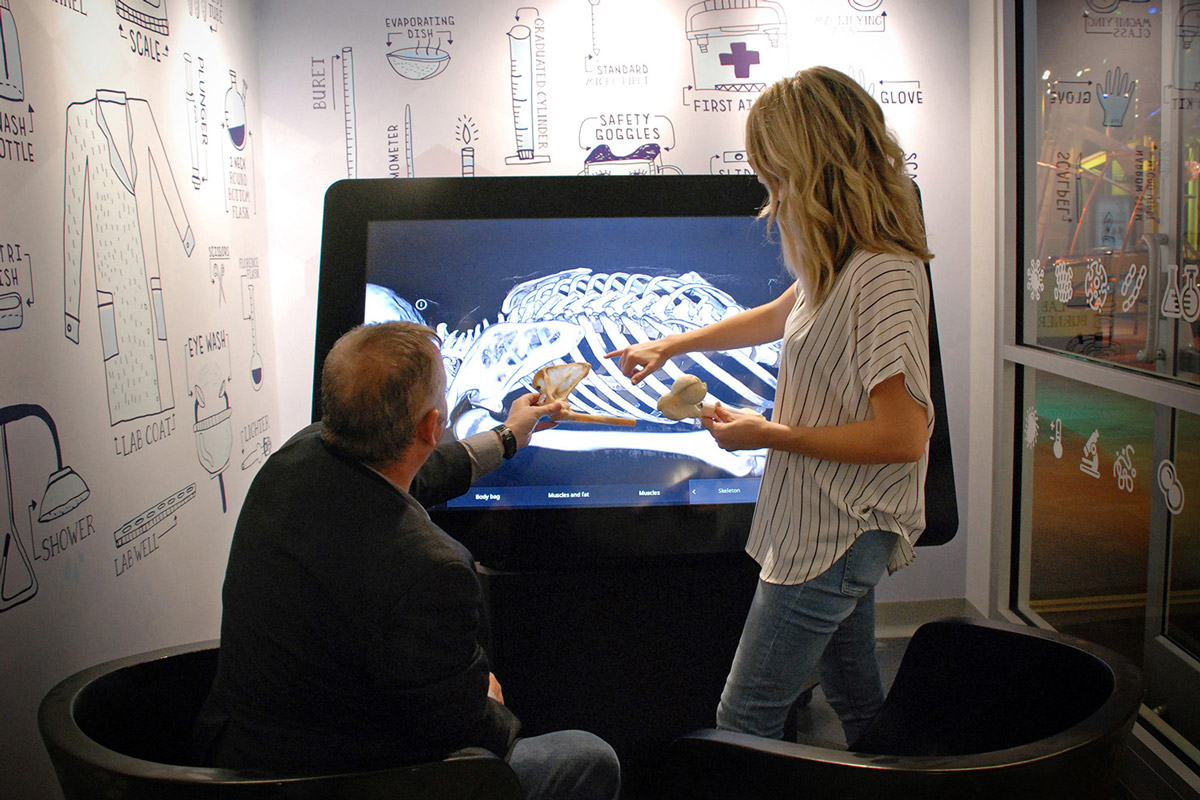 Virtual Reality
Fully immersive virtual learning environments offer an experiential education and training opportunity unlike any other.
With the VH Dissector VR, individuals and groups can engage with more than 2,000 real anatomical structures and systems from The National Library of Medicine's Virtual Human Project data set.
With capability for identification, dissection, assembly and rotation, the VH Dissector VR serves as a robust, stand-alone enrichment tool and is an excellent complement to self-directed and prescriptive hands-on training.
Ready To Experience Digital Anatomy?